Say Yes to 21!
Have you ever thought; what's your biggest wish? Some of you will say, to be the richest, some will say, a world tour and so, but let me tell you, the biggest wish of you all is to live healthily.
Am I Right?
Yoga works in this direction but yoga with the right diet and nutrients is the best way to keep yourself healthy. There are many herbs, fruits, and spices which you can easily find in Indian Kitchen that will help you to boost your immunity and make you healthy and fit.
Some of these are:-
01- Basil (Tulsi)
The holy and natural remedy, Tulsi or Basil is something very common which you might find at your house. The leaves of tulsi help you in overcoming you from certain infections such as cough, cold, fever and so. Also, it is beneficial in fighting with High Cholesterol, Anxiety and so on.
Note: People who are having blood-sugar-lowering medication should be cautious while taking tulsi.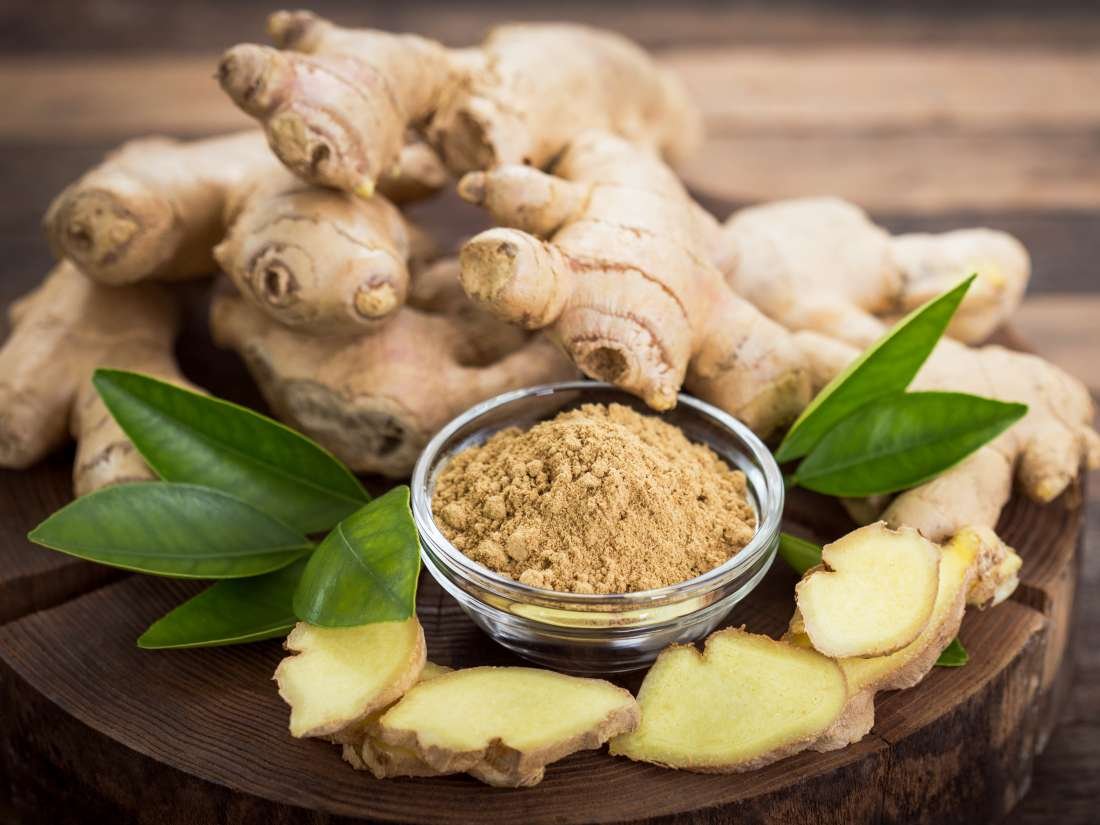 02- Ginger (Adark)
For many years, Gingers have been used to treat stomach problems, arthritis, high cholesterol, menstrual cramps, and other health conditions. It can be taken in several ways, either chew it or make its tea or just boil it with water.
Note: As Ginger is considered a hot spice by origin, so sometimes, it may cause mild side effects, including stomach upset, heartburn, and so.
03- Turmeric (Haldi)
A common spice in Indian Cooking, Turmeric has been long used in Ayurvedic medicines to treat a wide range of diseases. It is an antiseptic and immunity booster herbs, used to cure pain-related conditions, fatigue, dental pains and so on.
Note: Although, it is something considered safe but taking it regularly for a longer period of time may cause gastrointestinal problems.
04- Honey (Shahad)
Honey shows to offer various healing powers and health benefits with its characteristics. It contains many health and fitness benefits. From curing the cough to eliminate allergies, Honey has been the best in all ways. Even, it is the best substitute for sugar to add in your everyday lives.
Note: Honey raises blood glucose level, so if you are a diabetes patient, then do avoid Honey.
05- Tinospora (Giloy)
Also known as Guduchi in Sanskrit, the herb is an important immunomodulator and ingredient of several ayurvedic medicines. Fever, infections, low immunity, gout, rheumatoid arthritis are some of the diseases that can be cured with Gilor or Tinospora.
Note: Well, there is no such side effects of this herb but using this in excess can cause heat sensation in the body.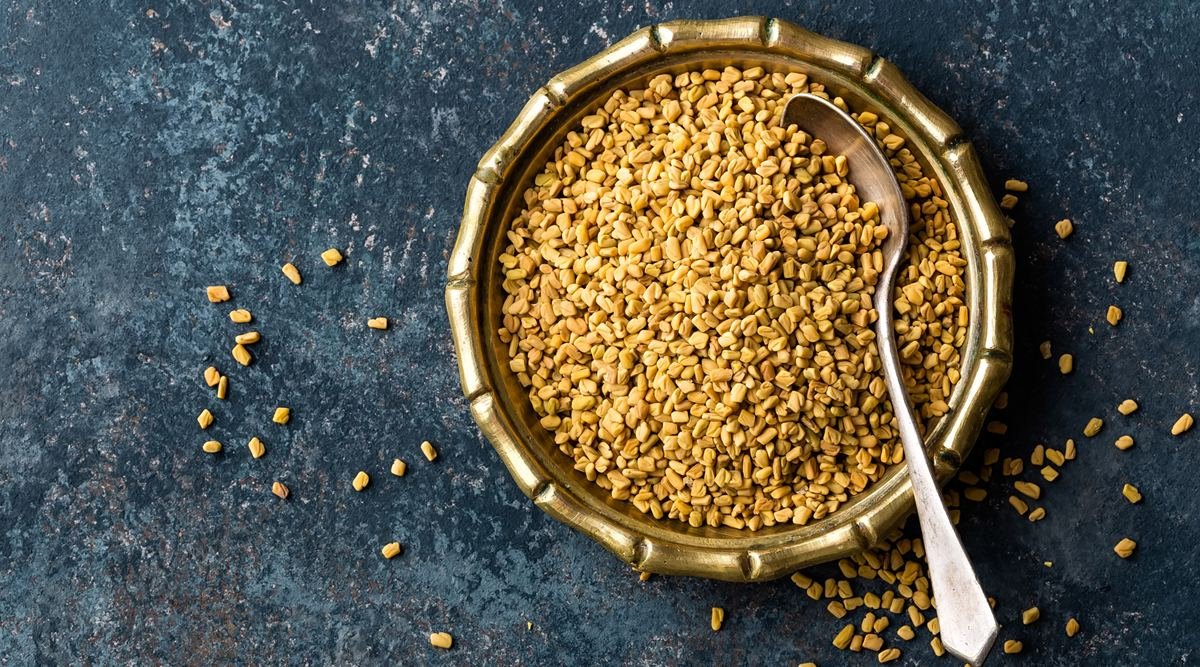 06- Fenugreek Seeds (Dana Methi)
Besides an essential part of Indian Spices, Fenugreek seeds use in preventing some diseases such as intestinal gas, cramps, flatulence, bloating, indigestion, diabetes, cancer, high blood pressure, arthritis, liver toxicity. It is also beneficial in settling down the liver-related problems.
Note: Diarrhea is the most common side effects occur with the excess use of fenugreek seeds.
07- Broccoli
One of the tasty vegetable which is highly nutritious and contains medicinal benefits. It is effective to improve your digestive system, lower cholesterol levels, prevent various forms of cancer. Moreover, it also prevents the body from allergic reactions and boosts immunity power.
Note: Broccoli contains Vitamin K, and so it is not good for people having blood-thinners.
08- Spinach (Palak)
The tasty green vegetable contains vitamins and minerals which is basically used as Ayurvedic medicine to treat stomach illness, intestinal complaints and fatigue. The vegetable also benefits children in promoting their growth and recovery from illness.
Note: People having Diabetes, Kidney disease and Blood disorder should consume the vegetable after the advice of a physician.
09- Kiwi
The plant producing this delicious fruit, Kiwi is used as a medicine in treating various ailments and illnesses, especially for treating asthma. Also, Constipation and High blood pressure can also be treated with Kiwi. It is used as an immunity booster.
Note: Kiwi is not preferable for people having blood disorders and allergies. It also increases the risk of blood loss during surgery.
10- Licorice (Mulethi)
The herb of mulethi can be taken alone by mouth for various complaints like digestive system disorder such as stomach ulcers, heartburn, colic, inflammation, and chronic gastritis. It is also used in the treatment of itchy skin, eczema and melisma.
Note: Intake of licorice continuously for several weeks can cause high blood pressure, low potassium level, weakness and so on.
11- Cinnamon (Dalchini)
A very useful spice, Cinnamon is used by many but do you know, this also promises as an antibiotic, anti-inflammatory and antioxidant. It has been used as traditional medicine around the world.
Note: Cinnamon also shows various side effects such as Irritation and allergies, Toxicity, and Lower blood sugar.
12- Pumpkin seeds
A very healthy and tasty Pumpkin seeds are a great source of vitamins, minerals, unsaturated fats which can also improve metabolisms, reduce blood pressure and bad cholesterol in the body. Moreover, it prevents and treats ailments like prostate cancer, kidney stones and insomnia.
Note: Pumpkin seeds are high on fiber that means, it can cause digestive problems, diarrhea and constipation.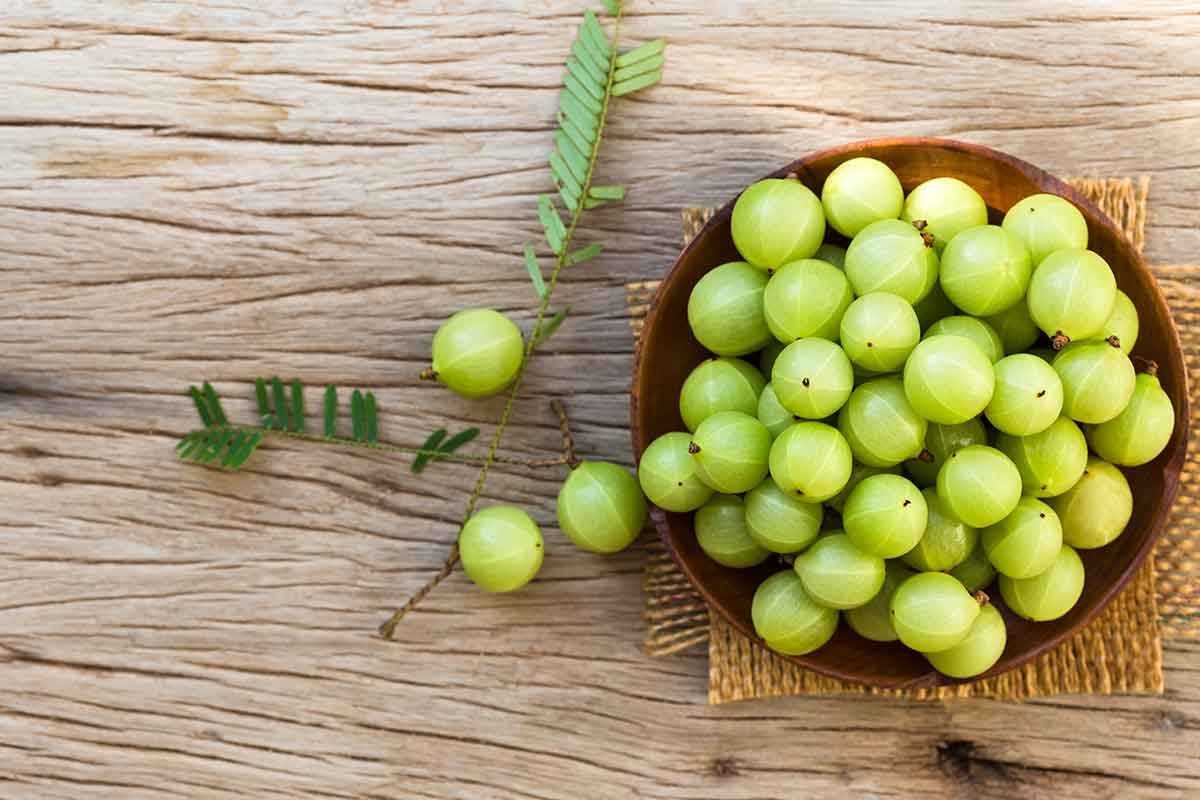 13- Indian Gooseberry (Amla)
From many years, Amla is used by the people in medicines to treat several ailments such as high cholesterol, atherosclerosis, cancer, stomach disorder, eye problems, joint pain, osteoarthritis, obesity, and pain and swelling of the pancreas.
Note: If one is suffering from bleeding disorders, Liver problems and undergo a surgery, then one should avoid taking Indian Gooseberry or Amla.
14- Parsley
The flowering plant of the family Apiaceae, Parsley is a species called "Ajmood" in Hindi. It is used in the form of leaf and root and is used to treat diseases or ailments like cancer, diabetes, arthritis and osteoporosis. Also, it is used to relieve pain with its wide anti-inflammatory properties and relief the body from gastrointestinal issues like indigestion, stomach cramps and nausea.
Note: It is not recommended for women who are breastfeeding. Also, it may cause a rash on the skin with its property.
15- Aloe vera (Ghrit-kumari)
Aloe vera produces gel and latex and is used as medications by either taken by mouth or applied to the skin. It is used in the treatment of obesity, osteoarthritis and diabetes. By applying on skin, it is used to treat acne, dandruff and many others.
Note: Aloe vera has various side effects such as stomach pain and cramps. Moreover, taking it for a longer period can cause problems like diarrhea, kidney problems, low potassium, weight loss, muscle weakness and so.
16- Dark Chocolate
By pressing roaster cocoa seeds, dark chocolate is made and there are many proven benefits of Cocoa. It is used in heart disease, high blood pressure, liver disease, kidney disease and bladder problems. It is also used for sharp memory and healthy brain.
Note: During pregnancy and breastfeeding, it is necessary to intake it with the advice of doctors. Also, it can make anxiety disorders worse, Diarrhea and Diabetes.
17- Blueberries (Neelbadari)
The fruit and leaves of Blueberry plant is used to make medicine and in the treatment of a variety of conditions such as improved memory and thinking skills, prevention of heart disease, cancer and treatment of UTIs.
Note: Blueberry may lower levels of blood sugar, so the people with diabetes should not consume it or after the advice of the physician.
18- Dry Fruits
Dry fruits are of nutritional values and contain essential vitamins and minerals which help in fighting many ailments and diseases especially chronic disorders. They increase the immunity power of the body and improves brain power and health.
Note: Dry Fruit like Raisins and Dates should not be recommended to the diabetic patient. Similarly, people having high cholesterol should limit the intake of almonds.
19- Dry Ginger (Sonth)
Dry Ginger or Sonth is used in Indian Kitchen as a spice for seasoning and taste. It is an antioxidant and is also used in controlling pains, arthritis, and diabetes. It is also used for healthy brain and heart and manage high cholesterol.
Note: The excessive consumption of Sonth or dry ginger may cause diarrhea, acidity and heartburn.
20- Trikatu Churna
The herbal formulation of TrikatuChurna is used in Ayurveda used for stimulating digestion and increases the production of bile salt and increase digestive juices. Moreover, it is also used in stimulating the pancreas function.
Note: There are many side effects of TrikatuChurna such as acidity, heartburn, and Mouth ulcer.
21- White Pepper
White Pepper and Black Pepper originate from the same plant, just the difference is, White Pepper is made with the ripe seeds while Black Pepper with unripe fruit. It is used to treat stomach problems, diarrhea, malaria and cancer. It is also used in reducing pain and for a healthy vision.
Note: There is a component of White Pepper, known as Piperine which has been reported as the cause of fast heart rate, coughing, headache, sneezing and cold.